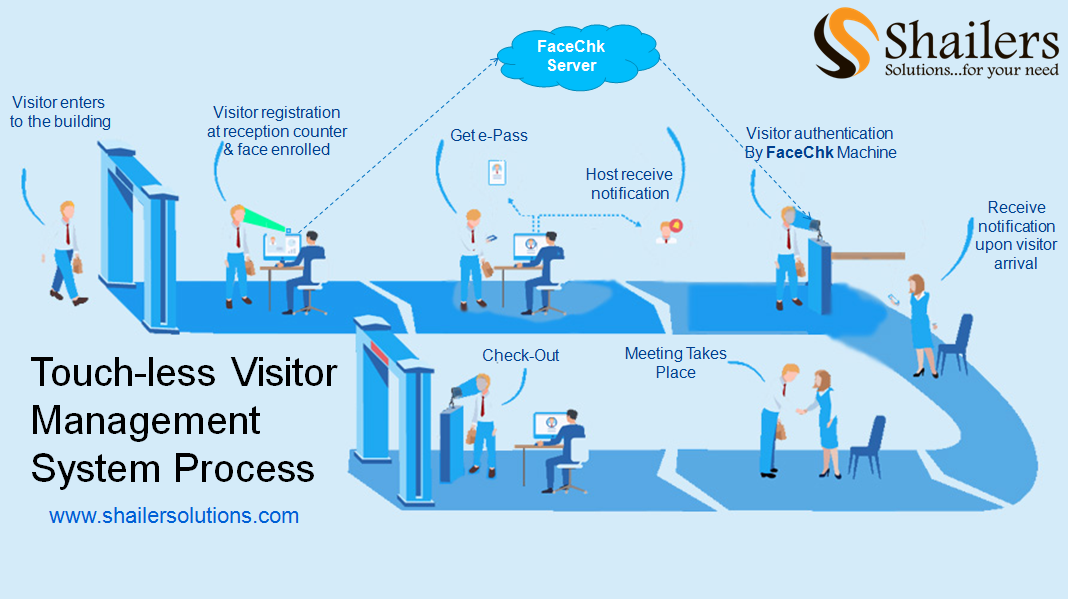 Technology has evolved so much in the last few years. We have seen during the covid-19 situation that how badly we got impacted. After that, we realized that we need to think beyond the way we were thinking. People want a hygienic environment & products. We got much aware of our sanitization culture. In the present situation, people are working from home, kids are studying at home, suddenly so many things got to change and implemented quickly. If we think about the business then we will see that business got very much impacted during the pandemic.
In the large factory, Industries, MSMEs, manufacturing units they have cut down their employee counts or started another shift. We at Shailers Solutions are working on the current situation and invented a product based on Artificial Intelligence the Access Management System. It is touchless & safe based on the current situation. It will help you manage the current employee attendance in a fraction of seconds.
There are not required any long queues or to wait at the gate. It is based on reading the facial recognition technology. It is a very accurate and precise product. There are multiple test cases where we have tested this product & the results were above the expectation.
#technology #business #artificialintelligence #covid #management #innovation #shailersolutions